FOR BUSY BUSINESS OWNERS, CEO'S & MARKETING MANAGERS: Frustrated and Overwhelmed? Want MORE Leads and Sales with Less Hassles? With all the options out there – Facebook, SEO, PPC, Adwords, Twitter, YouTube, Bing, Remarketing, Video, Email – What Ones Are Best for YOU? Want to Know the NEXT BIG THING You Should Be Doing?

How Much Would It Be Worth If You Could
Duplicate Your Results, Not Your Frustrations,
and Free Up Your Time?
… let's have a free 15 minute talk to see if you can

Important: From working with 100′s of business owners in 71+ industries over the last 25+ years, we have found that most business owners are so busy being successful that they don't have time to learn everything about marketing online. If you want help and want to work with someone that knows what they're doing with a proven track record, then we should talk. We will be upfront whether we can help you or not. Please note, we cannot take on everyone. Clients must already believe that internet marketing would be good for them and they must have a budget. Due to the increase in demand, we have to be selective about who we work with. I'm sure you understand. I know that sounds like a cheesy scarcity tactic, it's not. We went through the whole Jerry McGuire thing of "Less clients, more impact" and it's been working well (see the Case Studies section). Bottom line: if you want an objective answer or outside perspective with regards to whatever situation you are facing, then let's have a chat.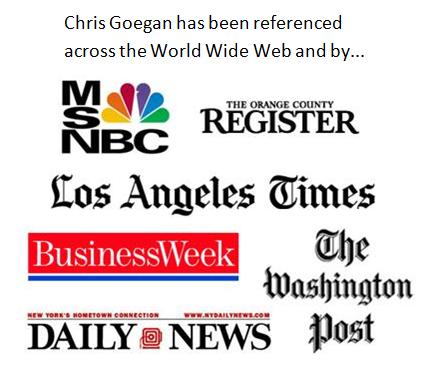 "A distribution company I own decided to go on the web to sell nation-wide. Turned out, this is not easy. When we hit the wall, I contacted Chris and he got us headed in the right direction" (Boake Sells, former multi-billion dollar major retail corporation CEO)
"Making a simple, yet profound change in my sales and Adwords strategy allowed me to increase sales by over 200% in ONE QUARTER!!" – Ja'Rod Morris. … Please note: results will vary from person to person based on their unique situation
Prefer to schedule by phone?
Call Chris at 714-553-2982