We have two main areas of focus:
Business owners (and startups) with sales from 0 – $1 million.
Business owners that lead companies with $1 million to $50 million in annual revenues.
For smaller businesses – the determined moms or dads, or entrepreneurs with a crazy idea, or the law firm, or chiropractic practice, or any practice, or any professional services company or ecommerce company – anyone who is determined and is struggling more than they should to make their business work. We have developed programs especially for them, that draws on the experience and things we have learned from our consulting work. To see a program we have, please visit this page to learn more: The Engineered Marketing Client Acquisition System for small businesses.
For Business owners that lead companies with $1 million to $50 million in annual revenues, my private client consulting practice focuses primarily on serving these businesses. Most of my clients come from the professional services, eCommerce, or the Software industries. One thing they all share in common is they offer a product or service that is of higher value, and in many cases, sells for more than their competition. We can work with bigger companies, however, what's important is that the companies we work with are able to make decisions and implement them on a timely basis. We don't like "red tape" and long delays.
I tend to work with clients who are 1) running a business in need of a turnaround; 2) are already successful and want to aggressively grow their core business; or 3) are already successful and want to launch a new venture. All my clients want to capitalize on new opportunities that they may, or may not, be aware of.
My work centers around my background as an engineer, a commission-only sales professional and a business owner & entrepreneur. We use a proprietary process called "Engineered Marketing" which focuses on the importance of designing and engineering sales and marketing systems to allow clients to automatically scale their businesses so they can experience revenue growth without having to invest the time typically associated with growth.
My clients come to me when they reach the following conclusion: 1) They are stuck and something must change, but it may not be clear what, or 2) They want growth and they are too busy being successful and don't have time to learn and do everything. They want a trusted partner to help them accomplish their objectives quicker and more efficiently. THAT is my "sweet spot".
I only work with clients where all the major shareholders and the primary day-to-day operating decision-maker have reached a consensus that change must happen and it must happen right now.
Who We're Not… and Who We Are
Seems like there are hundreds of marketing companies and internet marketing consultants out there. I know because I get all kinds of requests and hear all kinds of stories.
So to help you out, here's who we are NOT:
Someone who only knows theory
Someone who just got into the marketing or consulting game
Someone who pitches and tries to cram something down your throat that you really don't need (most SEO companies do this)
Some cheesy fast talking slick used car salesman in a plaid jacket snapping his fingers and winking his eye "Heyyyyy, have I got a deal for you!!!…."
We are NOT someone that will give you all our best ideas for free
Why did I write that?
There are so many "newbies" and companies in the marketing business that prey on your lack of knowledge about internet marketing and force you into something you don't need. Most stuff being peddled out there is garbage. I cover this in some of my blog posts.
There are also prospects out there that try to take advantage of me and my team. They try to get us to do free consulting by trying to bait us and lure us in with visions grandeur and potential big payoffs down the road. We've become fairly adept at sniffing out B.S. and those wanting to take advantage of us and we get rid of them quicker than my 4 kids get rid of a bowl of ice cream.
Ok, so who are we?
We are a team that solves problems – more specifically, we solve sales and marketing problems
We use time-tested-and-proven, yet cutting edge systems and strategies that have worked for 100's of companies in 100+ industries
We help you get more leads and sales and build the systems for business growth.
With regards to traffic and leads, we have a variety of methods to bring people to your website – Google Adwords (search and display), Facebook, PPC, SEM, social media, direct mail. We also create email blasts, write copy, use Infusionsoft and other technology platforms, do website design and tracking and much, much more. It starts with your vision, goals and engineering a strategy best suited for your unique needs
We have REAL WORLD experience that surpasses most – we haven't seen everything, but in the last 25+ years we sure have seen a lot
Many marketing companies and consultants come to us to get them out of difficult situations (that's a big compliment when many in your industry come to you for help!)
Does it work?
You tell me. We've put TENS OF MILLIONS OF DOLLARS in our client's pockets in just the last 10 years alone. And when you consider that we have accomplished that primarily by helping entrepreneurs and small business owners, that number seems pretty good. No?
"A distribution company I own decided to go on the web to sell nation-wide. Turned out, this is not easy. When we hit the wall, I contacted Chris and he got us headed in the right direction" (Boake Sells, former multi-billion dollar major retail corporation CEO)
Who Are You?
Here's the typical profile of the people that we enjoy working with and have the most success:
Professional, successful, likes systems & KPI's (Key Performance Indicators), a visionary, provides a tremendous value to their clients, looking to grow their core business or launch a new venture
Willing to invest in marketing & advertising
You like systems and solutions that work without all the hype and chest beating that is so prevalent
Our clients are open to objective advice that will help them grow their business (we can typically save clients YEARS of work and effort)
Willing to invest $5000 per month in order for our team to add 15%-200% (or MORE) to your bottom line. Also be able to show how we can make $100,000 per year while helping you accomplish your goals. We want this to be a true win-win.
We also work very well with business owners that have strong family and community values
Most of the business owners we work with are so busy being successful that they don't have the time to learn and implement everything. They simply want to get to their objectives quicker and easier. They appreciate the leadership we take to not only come up with game-changing strategies, but also to implement and get them done and report back the results.
Next Step…
If this is you, then I'd like to suggest that we have a brief phone chat to help us feel each other out and see if we might be a good fit.
You can call me, Chris, directly at 714-553-2982. If you get voicemail, please leave a message and I will get back to you within 48 hours.
Or, even better, please fill out this form and we will schedule you for a 15 minute phone call with me, Chris.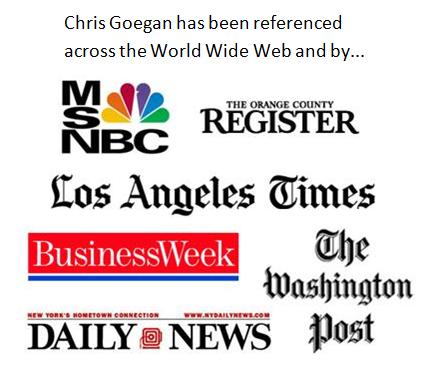 Case Study – Business Owner Successfully Rebounds From Crashed Economy to New Record Sales:
Hey Chris, i wanted to stop for a minute and say hello and give you a heads up. I am absolutely slammed at work now. My schedule has been packed. Its a great feeling. Just wanted to let you know that I'm very thankful for the help you've given me in the past, both from you directly helping me and from introducing me to other marketing methods. Feels good. Thanks bud. – Darius

For those that want more information, here's my story of what has happened over the last 3 years… "I had 2 offices that were doing well. Then the economy crashed and my business dropped in half. I was confused and uncertain what to do. That's when I met Chris. He helped me develop a plan I had confidence in. We made some changes to our website and started some new campaigns. Chris was right that it took a lot of hard work. I'm thankful I stayed the course and didn't change directions after a few months. Bottom line – I sleep soundly all night, my wife is very happy with me, my sales are at an all-time high, I feel confident and in control of my business and am excited about the future" ~ Dr. Darius Veleas, Victory Chiropractic
What Clients Are Saying:
Sales Up 200% in One Quarter: "Making a simple, yet profound change in my sales and Adwords strategy allowed me to increase sales by over 200% in ONE QUARTER!!" – Ja'Rod Morris

Hot Leads in New Market for $6.77 per lead: "My business was already successful and I wanted to launch a new venture. Chris identified a "soft spot" in the market and rolled out a new site and campaign to capitalize on it. Within 2-3 months we were collecting HOT leads for the cool cost of only $6.77 per lead. Thank you Chris!!" – Michael Call

Passing My Competition: "Clients are driving up to 1.5 hours and passing by 50 of my competitors to come see me – all because of the positioning you developed and the new copy you added to our site" – Darius Veleas

Made $6000 from your Free Consult: "From our 15 minute conversation, one simple tip you gave me brought in $6000 in one hour after our meeting. Thanks!" – Van Smith

$19,630.05 in 30 Days: "I've been in business for years and have done a lot of sales, marketing and advertising. We hit a point where we weren't getting the results we were used to. We needed sales. Within the first 30 days of working with Chris I made $19,630.05 in new business and DOUBLED my closing ratio… and this happened during the slowest time of the year for us. Awesome!" – Ken Appleton

Increased Conversions 54% AND Cut Costs 64% While Freeing Up My Time: "I was already experienced in marketing and internet marketing. You were able to identify areas where we were falling short and capitalized on new opportunities. The result – your work reduced our cost per lead by 64% and INCREASED our conversions by 54%! Plus through automation you eliminated all the manual labor. Now instead of chasing prospects, I open my emails in the morning with prospective clients describing their situation and requesting specific times to meet with me. Very cool. Oh, you also uncovered an opportunity that produced new leads for FREE for another part of our business with no work required. I'm thrilled with what you accomplished for us!" – Ben Webster
Bottom Line:
If you're struggling with not getting enough traffic – whether it's SEO, Adwords, LinkedIn, video, email marketing, etc. – or if you're getting traffic but it's not converting to sales, or if you're profitability is in the toilet, we can help…. even if you're just getting started we'll help you save thousands of dollars and shortcut the learning curve/ramp up.
"If You Feel There Is Something Holding You Back, Then
In 15 Minutes On The Phone I'll Uncover What The Problems Are
And Tell You Exactly How To Fix It"