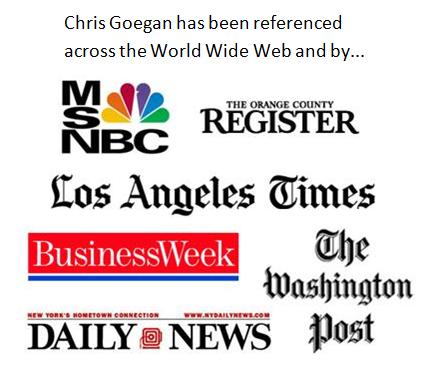 "Strong. Powerful. Fast." – Does This Describe Your Internet Marketing Program? … (or is it non-existent, painful and slow?)
If You Have A Competitive Edge, We'll Find What's Holding You Back, Where Your Areas of Highest Opportunities Are, and Make Your Internet Marketing Strong, Powerful and Fast…
Do you want to FIND WHAT'S HOLDING YOU BACK and GAIN MORE CLIENTS in LESS TIME?

"I just want to let you know that my experience with you has been phenomenal! I don't feel that I could have gotten this kind of service from any other "internet marketing company" or "marketing guru". I should know, I thoroughly investigated 14 companies/guru's before selecting you. You have taken a genuine interest in my professional goals as an entrepreneur and quite frankly changed the way I look at business. I received ROI within the first 3 weeks of working with you. With your help, I have added two additional services to my portfolio that didn't previously exist, revamped my entire sales process, built a solid marketing foundation, and increased my conversion rates and close rates tremendously! Thanks Again Chris!" ~ Ja'Rod Morris, President, Fourfold Business Solutions
Please note: results will vary from person to person based on their unique situation.
This will only interest businessowners and firms who are utterly determined to make their internet marketing profits greatly exceed their efforts.
Never Before in the History of Business Has It Been Possible to Put up a Website, Write an Ad, Get in Front of 100 Million People, and Deliver Hot Qualified Leads 24/7 – in Less Than a Couple of Hours… but with Internet Marketing, you can do exactly that right now! …problem is most businessowners in a frantic race for the top spots on Google are confusing rankings with success.
New To Internet Marketing?
Understanding How to Start Right and Avoid Wasting Time and Losing Money

3 key statistics to determine if you are getting a good Return On Investment…
How to know if this will work in your market…
Learn the BEST ways to market on the internet…
Discover the ONE THING you MUST HAVE to avoid complete failure when getting started…
How to budget…

Is Your Website Strategy Failing You?


Move Beyond "Rankings & Presence" to "Profitability" in 30 days

Discover the best practices you aren't doing
Stop spending a ton of cash to get rankings…
Double your pull through…
Get traffic that actually converts!…
Good leads for less than $5 each…
How to get a 2000% ROI in 30 days
Adwords, SEO, SEM – how it REALLY works…
The BEST strategy to dominate your niche…
Crush The Competition and Dominate Your Market
Go from "Profitable" to "Way Profitable!" in 30-90 days

Are you ready to dig deep?
50% of profits in a market come from 1 customer – who are they and how to get them all…
Find and conquer your hill…
How to quickly pluck propects out of the market so your competitors don't even get a chance…
X-Ray your competition to know what worked and what failed for them…
Ninja tricks to quickly and quietly sneak up on any competitor
Did you know there is one customer that will account for 50% of total profits in your market? Whoever understands the market and customer BEST wins. You better get this before your competition does…
Fact is,
If you're not up to speed on how to use the Internet in your business, it won't be long before a competitor eats your lunch

Most of what you hear about internet marketing are hyped-up half-truths designed to drain you of your hard earned money
It's NOT Your Fault…
Listen, it's not your fault if you haven't fully embraced the Internet and figured out to how make it profitable (or more profitable) for your business because most people want to make everything too complicated for you. Vendors prefer to talk over your head in internet 'mumbo-jumbo' so you don't understand what the heck they're talking about so you'll fork over a big check with several zeroes for their services (and you're still not 100% sure how to profit from what they've provided). Or the vendors are just so technical they can't explain things in a down-to-earth manner that makes sense.
How about a different approach… I believe in straight forward, down to earth, no hype, no B.S. approach to doing business, (came from my early days as an engineer). Whether you are just getting started with Internet Marketing, looking for SEO, SEM, Video Marketing, Adwords, or have been around for a while, the next few minutes could save you thousands of dollars and avoid you losing months of precious time and lost sales.
For example, here's a myth many SEO vendors will have you believe – did you know being on page 1 of Google will not bring you the results most will have you believe? I have one keyword with multiple FIRST PAGE rankings out of 377,000,000 that is generating practically NO TRAFFIC! You would think my website would be overflowing with traffic and if you followed this approach it would have cost you thousands of dollars and wasted 3-6 months of your time.
97% Of Businessowners Are Dissatisfied With The Results Of Their Internet Marketing Efforts And Feel They Are Not Getting The EXPERTISE They Deserve… can you relate?
Do you ever find yourself wondering if you should continue investing in your current internet marketing efforts? And then wondering if you are just being a worry wart? Maybe you set your program up internally or you hired someone to do it and you are not getting the results you expected when you signed up. Why does it seem every time you invest in marketing it goes south and you end up losing money?
Do you ever feel like you're not getting the attention or dollar return you were led to believe when you started off? Do you ever wonder what kind of return on investment you can expect?
Wouldn't it be nice to have a steady, solid flow of hot QUALIFIED leads flowing through your pipeline each and every day?
Here's some good news: You do not need to spend a ton of cash or know a lot about internet marketing to make this work. You do however, have to be open-minded and practical.
There is ONE THING That'll Make Your Internet Marketing Profits Exceed Your Effort
A tale of 2 businesses…
Two business clients I recently talked with… Both have a good business model. Both are in competitive markets. Both are using the internet as a way to generate leads. And from the surface both have good internet marketing programs in place. So why is is that one business client, was burning $750/day, getting 10-15 junky leads that were not closing while the other business client, now receives pre-qualified leads each and every day for less than $5 bucks per lead. That's less than the price of a cheeseburger and a coke. (Imagine having that happen in your business!)
One is very successful, the other is failing. What is the difference?
Is it because they had the #1 ranked spot on Google?
Is it because their website was better, cleaner and simpler than everyone else's?
Is it because they are smarter than everyone else?
Is it because they knew some "secret" research tool?
It's NOT because of any one of these things.
The reason they were so successful is because they intimately understand their TCP – their Three Circles of Wealth (plus they allowed me to help them.)
After having worked with hundreds of businessowners over the last 20+ years, I have discovered one thing they share in common. Every business operates on what I have discovered are the Three Circles of Wealth – they are Traffic, Conversion and Profitability. These Three Circles, when operating effectively and efficiently, bring a business great success. But when they lag their benchmarks, the company flounders and spirals downward.
So I put together a video and wrote a 5-day email course to so you can quickly and easily discover how you can profit from simple online methods to attract new customers and generate more sales. Just go to the next page to gain access to the Three Circles of Wealth and take advantage of what smart business clients have known for years.
Bottom line, if you are:
Dissatisfied with your results and feel your not getting the EXPERTISE you deserve
Just starting to market online and want shortcuts to success
Wanting a continuous flow of qualified leads begging for next day appointments

Then the short video, free 5 day email course and FREE Consult waiting for you on the next page may be extremely beneficial to your wealth.
Thank you for your time and your courtesy in reading this letter.
Blessings,
Chris.
P.S. I find almost every business I talk to is leaving money on the table, lots of it. More important, they don't know where to look or don't have the time to find it. They are too busy being successful.
P.P.S. This applies to all businesses. Whether you are a startup business, an existing business or simply taking advantage of a new opportunity created in your industry. If you want to win the game and create an unfair advantage, then you should know about this.