Client roster includes prestigious Consultants, Coaches, Speakers, Lawyers, Hearing Aid Company, Dental Professionals, Chiropractors, Information Marketers, Real Estate Investors, CPAs, Restaurant Owners, Printers, Authors, Online Retailers, Construction Companies, E-Tailers, Supply Companies, Weight Loss Solutions, Business Opportunity Seekers, Financial Experts, and many more. My son and daughter even hired me when they were 4 and 6 respectively to help start their first business! 🙂
Here's a small sampling of success stories: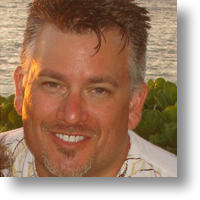 Prior to working with Chris, I was unsure of what the future would hold for my business.
I was deeply concerned. I am responsible for providing for my family and the families of those who work for me. I feel a real burden of responsibility.
To make things worse, the slowdown in the economy and all the negative news we are bombarded with had a real negative impact on me.
Frustrated and unsure what to do, I turned to Chris for some different approaches. I realized that what I was doing was no longer working and I had to change.
The time and energy we have invested with Chris has proven to be well worth our efforts and we are very pleased with our investments and would highly recommend Chris to anyone looking to have greater penetration in these uncertain times.
In a down market you cannot continue to do business the same as we have in the past, we need to take Chris' fresh ideas to take us out of the box and into the future.
Results? Within the first 30 days of working with Chris, I secured $19,630.05 in new business!
This happened during the slowest season for us at a time when there was typically no business.
I am in the home improvement industry, one of the hardest hit industries and yet we were able to make some remarkable gains.
Oh, I also doubled my closing ratio!!
Ken Appleton
Appleton Renovations
www.AppletonRenovations.com
Ken@AppletonRenovations.com
949-887-6764
---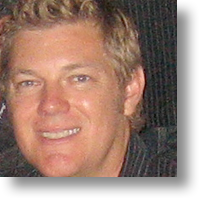 Before I started working with Chris I had a semi-successful business. I have a great product and my clients love me, I just needed more clients!
With all the things going on with the economy, I felt really frustrated, discouraged and depressed.
Even though I have been in this industry for 9 years, you would think I would know better! I had a failed marketing strategy and an overall lack of knowledge in marketing as a whole.
I wasn't sure what to do and so I figured it couldn't hurt turning to you. I have to admit, I had my doubts and wasn't sure what I could do in this economy.
In our first meeting, it was so relieving because you connected with me in a way I could understand. You informed me that the only thing standing between me and my goals and dreams were myself, and a solid marketing plan.
From our first meeting, you put together a campaign for me that I immediately implemented and guess what?!! Less than 2 hours later I had 1 new client worth $6000 to me!!!!
Remember, only a few short hours ago I was depressed, worried, filled with anxiety and unsure what the future would hold.
Now I am confident, I expect my vision for my business and my life to come true. I feel more powerful and in control and am excited about the new campaigns you are working with me on.
I have hope again. Thank you!
Van Smith
714-717-3897
DiscountCellularSupply@yahoo.com
www.2buydcs.com
Discount Cellular Supply
---
As owner/operator of Newport Rib Company @ Ladera Ranch, I have been completely satisfied in all of my business transactions I have had with Chris Goegan.
I have had the distinct pleasure of working with Mr. Goegan for over a year in various capacities.The level of professionalism and commitment, which he exhibits, is superior and the reason I continue to be one of his clients. In addition, Chris is personable and sincere.
As a business owner, these are qualities, which I value, and the reason I know that any company or client who values integrity and excellence will find Chris Goegan to be an asset to their organization.
The marketing campaign which Chris set up was incredibly successful. It brought in lots of new business which we were able to capture and retain thorough our product. It was nice to see our restaurant full again!
Thank you Chris for opening our eyes to new possibilities!!
Jerry Marroquin
Proprietor
Newport Rib Company
949-364-9111
jmarroquin@ribcompany.com
"We have a lot of competition, but our Ribs don't"
---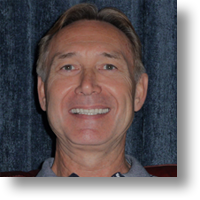 You are awesome Chris.
I thank God for bringing you into my life (& Naomi also! Please give my love to her).
I can see now how God brought our lives together for something with an eternal and global purpose!
Scott Meacham
Transformed Relationship Inc.
Aliso Viejo CA
---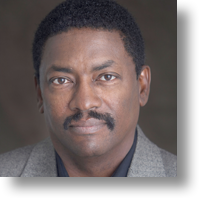 Chris Goegan is one of a kind!
He has a tremendous creativity that actually works for his clients.
That means powerful bottom line results regardless of industry segment!!!
His energy and passion for his work is unsurpassed and you get a hell of a lot more for your investment than you'll get from ANY other source.
I've worked with a lot of support services professionals and organizations in the past and none are willing to guarantee their results like he does!
If you're looking for no-nonsense creative solutions to your business challenges you should hire Chris.
If you're looking for 'business as usual' don't bother. If you work with him, your business will soar!
Doug Bender
President & CEO
Paladin Consulting Services, Inc.
---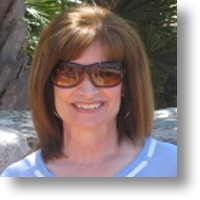 Hey Chris,
What can I say but THANK YOU…THANK YOU…THANK YOU!
You are amazing, generous, gifted, passionate, compassionate and a very good friend!
Seriously, you helped me SO much. It's nice to have a really smart guy put a spin on things. Again…you ROCK!
Chris Epstein
Irvine CA
---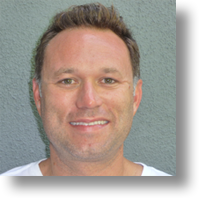 Before working with Chris I knew I was a smart and talented writer but I didn't know how to effectively reach my audience.
I had been struggling financially for many months before crossing paths with Chris, and I was starting to think I had to reinvent myself.
My confidence in my ability to make money and provide for my family was taking a beating. Not only did Chris create an immediately achievable action plan for me; he also inspired and encouraged me!
He has helped me to accomplish what no one else ever has, how to continue to do what I do best, make a couple of minor adjustments, and more than triple my income in the first month!
Listen to him, follow his lead and you are guaranteed to quickly realize the fruit of your efforts!
David Meacham
Aliso Viejo, CA
http://www.chrisgoegan.com/wp-content/uploads/2017/03/logo.png
0
0
Chris
http://www.chrisgoegan.com/wp-content/uploads/2017/03/logo.png
Chris
2009-07-08 14:51:23
2013-08-01 18:21:08
Success Stories