Frustrated and Overwhelmed? … Want MORE Leads and Sales with Less Hassles?
ATTENTION BUSINESS OWNERS: If you're sick of the lack of sales or leads and you've tried everything and even hired internet marketing consultants or agencies and were left with nothing but a headache – then we'll show you Simple, Proven, Effective "Real-World" Tactics for Turning Your Website Into a High Performance Selling Machine. Let me ask you:
How Much Would It Be Worth If You Could

Re-Gain Control Of Your Marketing
and Add 25% – 200% to Your
Bottom Line?
"A distribution company I own decided to go on the web to sell nation-wide. Turned out, this is not easy. When we hit the wall, I contacted Chris and he got us headed in the right direction" (Boake Sells, former multi-billion dollar major retail corporation CEO)
"Making a simple, yet profound change in my sales and Adwords strategy allowed me to increase sales by over 200% in ONE QUARTER!!" – Ja'Rod Morris. … Please note: results will vary from person to person based on their unique situation
If you haven't been using our unique and proprietary approach called "Engineered Marketing" – developed over the last 25 years – then you will be missing sales and will get burned by other internet marketing consultants or agencies

Note: Our typical client has been burned to the tune of $20,000+ dollars by other companies that have promised the moon and delivered garbage instead. One client lost well into 6 figures on pretty agencies, companies and consultants. They were relieved and thrilled that within the first 15 minutes of talking with us they understood why they got burned and what they need to do to right the state of ship. Then they got mad at the other companies but that's another story…
If you're saying "sure, I've heard all this before", then…
"Give Me 3 Minutes (read the rest of this page) To Demonstrate Why We're Able to Eliminate Frustration and Confusion And Get Your Business Growing Faster And In A More Down-To-Earth Way Than Anything Else That's On The Web Today"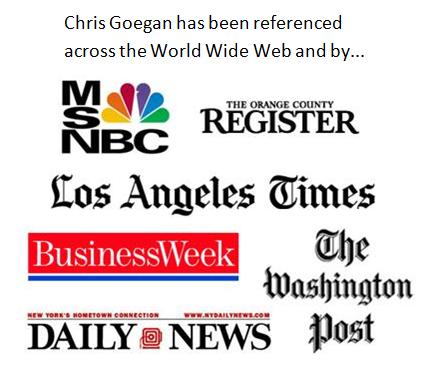 Pretty bold?
Maybe. But, let me ask you…
… are you able to deliver value to clients in your business? With your experience, can you confidently help people in a number of different situations? … when you've worked with 100′s of people, you get that confidence don't you?
That's how it is with us.
In the last 20+ years we've helped 100′s of business owners in over 61 different industries get "unstuck". In addition to being an expert in sales and marketing, I'm also an engineer. I've been fortunate to have designed and built integral components for the prestigious International Space Station Program, the real world "Hunt For Red October" submarine and have built manufacturing lines for Ford Motor Co. that produced 1 million parts per year defect free. Did I get there on my own? No, I've had great mentors that came in my life at the right time.
What We Do Best
We help grow businesses for a living. My job is to get more leads or sales for businesses looking to expand or launch new ventures. We are good at it. In the last 20+ years working with hundreds of small business owners we have put millions in their pockets. And we continue to do so – in the last 9 years we have put over $65 million in the pockets of small business owners like you.
From the outside, the reasons for our success seem simple: we help businesses capitalize on opportunities hidden in the market and in their business. But others do that too. Yet we grow businesses more than they do. They compete in the same market. Do the same type of deals. Pitch the same facts and figures. Use the same technology. But the numbers show we are consistently one of the best. The difference is NOT luck. It is NOT a special gift. What we have is a good method. We have a proven process that has worked in more than 61 different industries. We have developed a proprietary method called Engineered Marketing. It can help you.
Case Study – Business Owner Successfully Rebounds From Crashed Economy to New Record Sales:
Hey Chris, i wanted to stop for a minute and say hello and give you a heads up. I am absolutely slammed at work now. My schedule has been packed. Its a great feeling. Just wanted to let you know that I'm very thankful for the help you've given me in the past, both from you directly helping me and from introducing me to other marketing methods. Feels good. Thanks bud. – Darius

For those that want more information, here's my story of what has happened over the last 3 years… "I had 2 offices that were doing well. Then the economy crashed and my business dropped in half. I was confused and uncertain what to do. That's when I met Chris. He helped me develop a plan I had confidence in. We made some changes to our website and started some new campaigns. Chris was right that it took a lot of hard work. I'm thankful I stayed the course and didn't change directions after a few months. Bottom line – I sleep soundly all night, my wife is very happy with me, my sales are at an all-time high, I feel confident and in control of my business and am excited about the future" ~ Dr. Darius Veleas, Victory Chiropractic
What is Engineered Marketing?
It's a time-tested and proven, yet radically different way of building the ultimate internet selling machine. Where you put dollars into the machine and a multiple of those same dollars comes out. It's cost accountable, scalable and is built on a foundation of stone where it doesn't matter if there's changes in Google, social media or other technologies – the results will still be there. It works.
Is this difficult? Not really if you know what you're doing. Problem is, very few know how all the pieces come together and even fewer have the know-how and craftsmanship to make them work. In my days as an engineer, I built manufacturing lines consisting of 1000 different steps that automatically delivered parts defect free and hitting cost objectives 24/7. With sales and marketing, you are really building similar systems except that it's much easier if you know what you're doing because there are significantly less steps.
As an engineer I loved to find and fix problems, take things apart, understand how they work, tinker with them, look at large scale improvements and find opportunities in the details. It's what engineers like to do. Engineered Marketing utilizes this. It involves starting with the end goal in mind, finding low hanging fruit, blueprinting, researching market holes and opportunities, determining the best technologies to use for your unique situation (i.e. SEO, Adwords, email marketing, direct mail, media buys, etc.), then building out your internet selling machine in a scalable manner to minimize risk. Collecting data and incorporating feedback systems to ensure all targets are being hit are vital to your ongoing success. One last key point from my days as an engineer, is that I learned how to quickly dissect complex problems and find the root cause of failure.
It doesn't end there – it also involves the street smarts of selling that were forged deep in the trenches where I banged out over 100,000 cold calls as a top performing commission only salesprofessional.
Finally, I'm also an endurance athlete and Ironman. We wrap everything we do with the determination, mindset and work ethic of an Ironman.
We constructed these key factors into a proprietary processes called Engineered Marketing. Engineered Marketing is integral to avoiding failure and minimizing risk while helping you achieve optimal gains.
This is why 100′s of business owners like you have allowed us to find and fix their sales, marketing and advertising problems.
Question: Are you getting the right keywords and clicks in the right places at the right time in front of the right audience with the right message and taking them to the right landing page and converting with the right strategy and the right value proposition? Are you using the right emotional buying language with the right tonality? Miss any of these and you're missing the mark.
The Good News is, if you're missing any of these, you have some low hanging fruit that can multiply deal flow, cash flow and profits. At the end of the day, the perfectly engineered campaign is one that takes a dollar and gives you back two, or five, or ten, or a hundred. That's what we're trying to design for you.
Anticipated Results: If you have a reasonably good website and conversion system, using our Engineering Marketing approach, we can usually identify at least 10 factors that will increase your traffic, pull through and conversions. Our metrics show companies can add 25-200% (or MORE).
Disclaimer – Every business and situation is different. We cannot guarantee what kind of result you will achieve from working with us. We will also NOT work with any company that we think we cannot help. What we will do though, is identify opportunities to improve revenues and continuously analyze the results while we work together.
Just Fill Out the Form Below to Request
Your FREE 15 Minute Consultation and We'll
Pinpoint What's Holding You Back And
Reveal Where Your Greatest Opportunities Are
Examples and Feedback:
Sales Up 200% in One Quarter: "Making a simple, yet profound change in my sales and Adwords strategy allowed me to increase sales by over 200% in ONE QUARTER!!" – Ja'Rod Morris

Hot Leads in New Market for $6.77 per lead: "My business was already successful and I wanted to launch a new venture. Chris identified a "soft spot" in the market and rolled out a new site and campaign to capitalize on it. Within 2-3 months we were collecting HOT leads for the cool cost of only $6.77 per lead. Thank you Chris!!" – Michael Call

Passing My Competition: "Clients are driving up to 1.5 hours and passing by 50 of my competitors to come see me – all because of the positioning you developed and the new copy you added to our site" – Darius Veleas

Made $6000 from your Free Consult: "From our 15 minute conversation, one simple tip you gave me brought in $6000 in one hour after our meeting. Thanks!" – Van Smith

$19,630.05 in 30 Days: "I've been in business for years and have done a lot of sales, marketing and advertising. We hit a point where we weren't getting the results we were used to. We needed sales.  Within the first 30 days of working with Chris I made $19,630.05 in new business and DOUBLED my closing ratio… and this happened during the slowest time of the year for us. Awesome!" – Ken Appleton

Increased Conversions 54% AND Cut Costs 64% While Freeing Up My Time: "I was already experienced in marketing and internet marketing. You were able to identify areas where we were falling short and capitalized on new opportunities. The result – your work reduced our cost per lead by 64% and INCREASED our conversions by 54%! Plus through automation you eliminated all the manual labor. Now instead of chasing prospects, I open my emails in the morning with prospective clients describing their situation and requesting specific times to meet with me. Very cool. Oh, you also uncovered an opportunity that produced new leads for FREE for another part of our business with no work required. I'm thrilled with what you accomplished for us!" – Ben Webster

Please note: results will vary from person to person based on their unique situation
Bottom Line:
If you're struggling with not getting enough traffic – whether it's SEO, Adwords, LinkedIn, video, email marketing, etc. – or if you're getting traffic but it's not converting to sales, or if you're profitability is in the toilet, we can help…. even if you're just getting started we'll help you save thousands of dollars and shortcut the learning curve/ramp up.
"If You Feel There Is Something Holding You Back, Then
In 15 Minutes On The Phone I'll Uncover What The Problems Are
And Tell You Exactly How To Fix It"
Frustrated? Disheartened? Overwhelmed? Have an Urgent Need for Sales?
Is something holding you back?
Do any of these describe you?
have traffic coming to your website but no sales?
can't seem to get ahead?
getting too many tire kickers that waste your time?
spending a fortune on your marketing and advertising and not getting the payback you were led to believe (wow does this happen a lot to unsuspecting business owners!)
maybe you've had a nice website up and for some unknown reason the sales are not there?
want to regain control of your business?
"Everyone Tells You Different Things, It's So Confusing!"
… this is a comment a client recently made to me AFTER he had spent tens of thousands of dollars on consultants that had promised him the moon and delivered garbage instead. He felt like he had a Ferrari and had all the parts laying in front of him but needed a master mechanic to put it together for him.
We're that master mechanic
…. my wife (Naomi) joked… "Why don't these people come to you before they've wasted all their money. They could give it to you instead. We could take a trip, OR, me and their wife could go shopping and actually do something productive with the money!!! Either way, it would save them thousands of dollars and YEARS of wasted time!" … well spoken Naomi!

If you allow me to help, we will schedule a complimentary Initial Consult to understand your situation and then show you the problems that are holding you back. You will get a fresh perspective and proven real-world tactics and ideas to fix your problem. I hate fluff and hype as much as you and I promise to be straight forward. (Warning: I'm originally from Canada so I might talk funny and say "eh" once or twice)
Plus, in addition, here's what you'll DISCOVER:
Did you know there are 5 key things every website MUST have to convert visitors to clients? Do you want to know what they are and see if you're missing any? We'll tell you what these are on our call.
Discover 2 profit-pulling principles that will allow you to outdistance your competition every time
There are 3 questions that EVERY prospect asks when they come to your site. Don't answer these right and you've lost them forever.. do you know what they are? Do you want to know how you rate?
So, I hope by now you are beginning to see how we might be able to help you get unstuck and get you back on track. Even if you're just like Van S. who made $6000 from our free consultation, wouldn't that be worth it?
Just Fill Out the Form Below to Request
Your FREE 15 Minute Consultation and We'll
Pinpoint What's Holding You Back And
Reveal Where Your Greatest Opportunities Are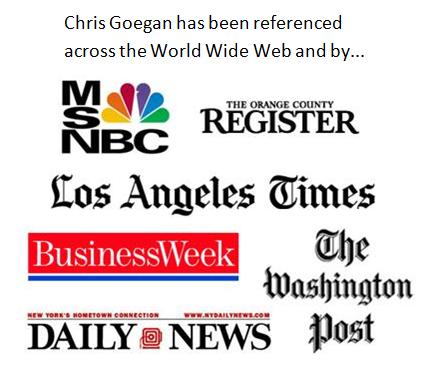 "I just want to let you know that my experience with you has been phenomenal! I don't feel that I could have gotten this kind of service from any other "internet marketing company" or "marketing guru". I should know, I thoroughly investigated 14 companies/guru's before selecting you. You have taken a genuine interest in my professional goals as an entrepreneur and quite frankly changed the way I look at business. I received ROI within the first 3 weeks of working with you. With your help, I have added two additional services to my portfolio that didn't previously exist, revamped my entire sales process, built a solid marketing foundation, and increased my conversion rates and close rates tremendously! Thanks Again Chris!" ~ Ja'Rod Morris, President, Fourfold Business Solutions
Please note: results will vary from person to person based on their unique situation.