"When your business is working the way it should, the greatest feeling you'll have is depositing a check into your account worthy of the sacrifice you made . . . and doing it again, and again, and again."
The problem is, this seems a whole lot more difficult than it is. Business owners are more confused and frustrated then ever before. Overwhelmed and uncertain what to do, they waste a lot of time and money doing things that only frustrate and disappoint even more. One business owner recently told me "I feel like I'm swimming as fast as I can but I'm drowning".
There is a simple solution . . .
We have engineered a way to Simplify Business Growth
In 12-Weeks You Can Have a New System
Delivering You Enough Leads and Clients
to Make You Smile Again!
Leads. Clients. Scalable Simplicity.
"If Chris Goegan isn't the answer to everyone's prayers, he's been the answer to mine! I've never worked with a more enthusiastic, capable, resourceful and productive guy. And we've been in business for 30 years! Best of all, Chris always keeps his word! If trust is as important to you as it is to me, then by all means, give Chris a try as I did. Then you'll be up here touting his wares!"
Local Business Makes $135,000 in 6 weeks from a $500 adspend. All Sales were to cold prospects.
In my consulting business, over the last 20+ years, I have worked in 100+ industries with hundreds of business owners with a very high success rate. I developed a system called Engineered Marketing that has worked over and over again with astonishing success with the businesses that embraced and implemented it.
But would it work with a local business with no time and limited funds?
Let me tell you the story. Here's what happened:
I received a call from a friend, Ken, who is a very smart and successful business owner. He owns a local business and he had hit a dry spell. In what should have been the busiest time of year for him, he had had no business for several weeks before calling me. He said, "Chris, I know you know marketing and the internet, I need help. Can you help me?"
Of course I would.
We met and spent a few afternoons together over the next several weeks. We made some quick changes to his website and rolled out some new programs. I showed him some things he didn't know about and I had him publish some campaigns that we built live together. Here's the results: They made $135,000 in 6 weeks off of a $500 adspend. They had no list, and all the sales were to cold prospects. They also cut about $2k per month in advertising that wasn't producing. Tire kickers are gone. He said they only get good leads and close about half of them (they used to get a lot of leads but most of them were garbage and time wasters.) He said he is also much more relaxed. My friend is a smart guy and he later confided in me that he just needed someone who knows what they're doing to show him some things and get him going in the right direction. His sales continue to grow.
A light bulb went on above my head. I thought, "there are other business owners out there like my friend, why not do this with them?"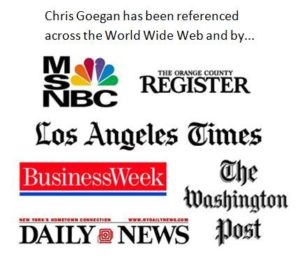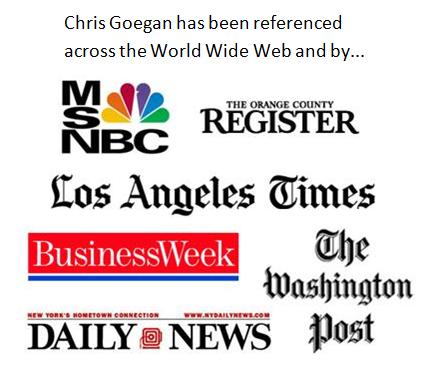 So I put together a 12-week program to duplicate what I did with my friend Ken. I started piloting the program and the results from it have made me smile. What got me most excited is that they all understood how marketing works and all commented on how simple it is. (I'll share the actual results that they experienced later in this letter.)
What makes some businesses have incredible success while others fail? There is really no magic or luck about it – it is merely having a well-engineered system that has a flow of enough leads and sales coming into your business, that can be opened up, like a water spigot, as big as you want. It starts with Engineered Marketing.
Engineered Marketing, what is that?
After having worked with hundreds of business owners, I have discovered one thing they share in common. Every business has a marketing plan, either by design or by default. While some are doing many things right, overall, their plan is lacking. And from a profitability standpoint, every marketing plan has a price tag.
With everything you're doing, do you have time to 1) learn everything you can do, 2) discern what you should do, 3) understand where your biggest opportunities are and 4) roll out a plan that you have confidence in to take advantage of those opportunities?
If you're like most of the other 23 million small business owners in the United States (or more worldwide), the answer is no!
That's where Engineered Marketing comes in.
Engineered Marketing is intentionally engineering and designing your marketing to produce a specific result that can be expanded and multiplied without taking up your time. It involves building systems to efficiently scale your business as big (or small) as you want while freeing up your time and increasing everyone's efficiency.
It is the core foundational component to Simplifying Business Growth.
Engineered Marketing uses a time-tested and proven, yet radically different way of building the ultimate selling machine. Where you put dollars into the machine and a multiple of those same dollars comes out. It's cost accountable, scalable and is built on a foundation of stone where it doesn't matter what traffic source you use, and it doesn't matter if there's changes in Google, Facebook, social media or other technologies – the results will still be there. It works.
Is this difficult? Not really if you know what you're doing. Problem is, very few know how all the pieces come together and even fewer have the know-how and craftsmanship to make them work. In my days as an engineer, I built manufacturing lines consisting of 1000 different steps that automatically delivered parts defect free and hitting cost objectives 24/7.
With sales and marketing, you are really building similar systems except that it's much easier if you know what you're doing because there are significantly less steps.
Engineered Marketing starts with the end goal in mind, finding low hanging fruit, blueprinting, researching market holes and opportunities, determining the best technologies to use for your unique situation (i.e. Facebook, PPC, social media, YouTube, SEO, Adwords, email marketing, direct mail, media buys, etc.), then building out your selling machine in a scalable manner to minimize risk. Collecting data and incorporating feedback systems to ensure all targets are being hit are vital to your ongoing success.
The best part is, we've developed, tested, proven, refined and SIMPLIFIED the entire process. We've done all the hard work, now you have the opportunity to learn, and do, what only the most successful businesses have done.
Every business owner or marketing manager has a marketing plan, either by design or by default. Most people have a plan that is by default. And every plan has a price tag. You have seen the price tag of your plan.
"What do I like about what you're doing and this program on Simplifying Business Growth? – It challenges you to think, and you make it fun. You make me want to do this. It just makes sense. You break it down so simply and you take the scariness out of it. Because it's proven, I know if I follow what you tell me, I'm confident I'm going to attain my goal."
Grow your business by design
Engineered Marketing is about client acquisition. Client acquisition is lead generation and lead conversion.
But it's more than that, it's client acquisition built through the lens of an engineer who built high volume manufacturing lines, and a seasoned marketer and sales professional who has spent a lot of time in the trenches with clients.
You cannot grow or scale a business without client acquisition. You cannot grow or scale a business to any degree without great systems and great people.
The problem plaguing most business owners is that they don't have enough leads and sales on a regular basis. They are so busy being successful keeping their business afloat, that they don't have time to learn what they need to do. And to make things worse, there is so much "noise" out there from people pitching everything including the kitchen sink, and to compound that, all the pitches sound good!
There is so much confusion and overwhelm. Small business owners are drowning. They are like a rudderless ship adrift in a sea of chaos.
Instead of feeling like you are out of control and not making progress, when you learn and understand how Engineered Marketing works, you will feel great confidence in your ability to hit your goals again.
Engineered Marketing shows very clearly how to simplify business growth. We help small business owners grow and scale their business with great systems while building great people. I have other programs to help scale businesses, but Engineered Marketing is the essential core element that the rest can be built and expanded upon.
Engineered Marketing focuses on building your client acquisition system.
There are only 2 parts to client acquisition:
Lead generation
Lead conversion
Most businesses start by focusing on traffic. From my experience, that is wrong.
Why?
In my consulting business I've seen, and cleaned up, a lot of the messes caused by others who focused primarily on traffic sources and lead generation. I could write volumes on this topic.
For example, there is a client that was spending countless amounts of money on EVERY traffic program out there. I ran the numbers on what it was costing them to make a sale and they just about flipped. There was no way they could ever be profitable where they needed to be with the "get more leads" approach. With some simple adjustments and fine tuning one part of their sales and marketing, they are now able to be hugely profitable with the focus I gave them and can spend a lot more money on traffic.
Or, there's another business owner who had written 10 NY Times Best Sellers. They were doing everything. And I mean EVERYTHING! I reviewed what they were doing and by writing 1 email campaign I doubled their sales on a top-selling product. They told me I was the first consultant they hired that produced an actual positive ROI (and they hired many of the top, most well-known consultants and agencies). Then when they implemented a new approach with the Engineered Marketing methodology, they had a 724% ROI out of the gate. Not bad considering they are in a highly competitive market.
Should I go on? I could. Want a smaller example? There is the consultant that allowed me to help and we added $22,000 bottom-line profit with NO ADSPEND and NO EMAIL BLASTS by NOT making traffic the primary focus.
Don't get me wrong, traffic is a vital part of the equation, but it is NOT the place to start.
So where do we start?
We start with lead conversion, which I call building your "Greased Slide". From there we switch to lead generation and build your "lead generation modules". The lead generation modules plug in to the greased slide and once working, it can be duplicated and rolled out into any media or traffic source.
The result is, the business owners' confidence grows and they see how truly simple it is. They build systems first hand and can be self-sufficient.
Why am I doing this? . . . Being an engineer turned sales and marketing professional, I struggled mightily and over-confused things. At times when I needed it and didn't deserve it, I have been shown such grace in my life. I want to be a practical means of grace to others by providing insights, wisdom, clarity and simplified systems.
I have a very simple and highly engineered approach to growing business.
My mission is Simplifying Business Growth.
Ready to get started?
Introducing Engineered Marketing's Client Acquisition System
Internet Marketing Success = Engineering + Systems + Salesmanship + Data Feedback Loop
Welcome to our highly advanced, yet simplified program, to build your turnkey selling system.
Our Engineered Marketing Client Acquisition System with the Lead Generation Module is a 12-week structured program using Proven Methods to Get More Leads and Close More Sales. And doing it without all the long hours you put into your business to get it to the level it is at now.
Leads. Clients. Scalable Simplicity.
We will take you through exercises and worksheets to create and deploy your marketing.
There will be the following 2 deliverables at the end of this program:
You will be able to have a turn-key selling system (with a complete sales funnel)
We will have a lead generation system in place
Over the course of our time together, we will review your strategy, website, ads, Analytics, free reports, existing funnels, autoresponders, database, Infusionsoft account, etc. We will look at and establish your metrics, your traffic, conversion and profitability. We will be focusing on your AOHOs – Areas Of Highest Opportunities as we engineer, build and launch your turnkey selling system with your lead conversion system and a lead generation module. If (and this is an important IF) you have a reasonably good product in a growing market, the turnkey selling system will significantly improve your presence and increase your traffic, conversion rate and profitability.
The way we will build it will allow you to scale it as big or as small as you want.
We are in the pilot program phase and there are 2 options right now:
Working one-on-one (very limited availability with this, as you will be working directly with me, Chris Goegan). Each call is 1-2 hours.
Group program is less. You will be with a small group of other entrepreneurs. There will be 12-weeks of group calls. Each call is 1-2 hours and there will be opportunity for you to ask specific questions on each call providing you're not too shy to ask.
I will be delivering all the content for the pilot programs myself. So you will be getting much more because you will have the opportunity to get free consulting during our calls IF you ask questions.
Why am I doing this? Three reasons: 1) I am passionate about helping small business owners succeed. Marketing and sales growth is much easier than you were made to believe. I'm out to change this and to simplify business growth, 2) In order for me to scale this, I want to refine the systems. I want to work directly with you in an individual, or group environment, to get your feedback, so as part of the pilot program, you will provide feedback throughout this process, and 3) Even though we haven't met, if you're like the wonderful consulting clients, and the people that have gone through the one-on-one pilot program, then you are passionate about what you do and want to be excellent at it, and want help. If that's you, then I want to see you win and reach your goals. I'm confident this program will help.
Regarding the program structure, we will meet once per week for 12 weeks, for 1-2 hours per session. We will engineer and build live campaigns together. It will be both fun and challenging.
I am confidant, based on my track record, we can engineer and build out your sales and marketing system and as you grow you will want to use more of my services, or refer others to this new program.
Even though newer companies can typically ramp up quickly and existing companies typically see a 25% – 200% increase in sales over the 3-12 months, and be poised to scale significantly beyond this, right now, there is no way I can know what engineering, building and launching your system will yield for you.
And as you can imagine, the amount for this program does not compensate me for my time or expertise, but I am willing to do the initial program as an investment in our long-term partnership to increase your business.
Please note, you cannot purchase this program without us having a conversation. I want to make sure this is right for you and you would be good for this pilot program, and I want you to feel this is right for you. So we start with a phone conversation.
Do you want a done-for-you service? Rest assured, that we do this also. This has been our core business for years. We help grow businesses for a living. My job is to get more leads or sales for businesses looking to expand or launch new ventures. We are good at it. In the last 20+ years working with hundreds of small business owners we have put millions in their pockets. And we continue to do so – in the last 9 years we have put over $65 million in the pockets of small business owners like you.
From the outside, the reasons for our success seem simple: we help businesses capitalize on opportunities hidden in the market and in their business. But others do that too. Yet we grow businesses more than they do. They compete in the same market. Do the same type of deals. Pitch the same facts and figures. Use the same technology. But the numbers show we are consistently one of the best. The difference is NOT luck. It is NOT a special gift. What we have is a good method. We have a proven process that has worked in more than 100 different industries. We have developed a proprietary method called Engineered Marketing. It can help you.
So when we talk, if you say "Hey Chris, can you and your team do this for me?". We can. But first, let's just have a chat to see if we both think it would be a good mutual fit.
Up until now, only the more successful companies could afford us. Now with this 12-week program, if you're willing to roll up your sleeves and work, you can learn and do what only the most successful companies have been able to do.
Sound good?
Ready to roll up your sleeves?
Good. Let's start small and just have a talk.
Click the button and fill out the form to book a free consultation.
Results From The First Set Of People Going Through The Pilot Program:
Local business had hit a dry spell before working with me. After, they made $135,000 in 6 weeks off of a $500 adspend. They had no list, all sales were to cold prospects. They also cut about $2k per month in advertising that wasn't producing. Tire kickers are gone. He said they only get good leads and close about half of them (they used to get a lot of leads but most of them were garbage and time wasters.) He said he is also much more relaxed.
Regional business, after 4 weeks, got 88 leads at a tradeshow. Most leads they ever had at this tradeshow was one or two. They also got free publicity from the show too. Client estimates the leads should turn into $500k – $1 million or more in new business.
Author in Canada (my motherland) who writes books about trains (a very small niche), after 5 weeks was pulling in 2x his monthly revenue goal. Also re-engineered his business and launched a new program that was paid for in full, plus profits, by his readers, before he even started working on "word one" of the book. He feels his new business should dwarf his old business.
Business owner in Australia, who had never written a Facebook ad ever, was getting incredible customer acquisition costs, that were profitable, and his greased slide was converting 16.9% of COLD TRAFFIC to paying customers on his website. His consultations on the phone part of his greased slide is converting virtually everyone that calls in. Plus it's scalable. His confidence in these previously uncharted waters has grown and he has turned his business into a machine!
Most important, the business owners can now "see the light", and they get it. They see how simple it is to grow their business. Their joy, hope and confidence have grown. They are busting their humps and are focused on building and growth.
This is one of my favorites, because it is from someone that has been in business for several years, has sales already coming in, but did not feel in control of her business and her marketing. Like my other clients, she is very smart and is now getting how simple this is. It will take work, but it is simple.
"I'm learning that this isn't as hard as it appears.  Having your guidance to walk me through each step and the explanations are super!  You make it seem easy!  It's very pragmatic which I relate to and it's more understanding what I'm about and putting it out there.  It makes sense rather than a shot in the dark with what I've read and/or done in the past.  I know the results will be forthcoming soon…I just feel it!  Thank you Chris for all you do."
What Is Required If You Are Part of The Program?
This is what I expect from everyone who takes part in this program:
They clearly see and understand how simple business growth is
That they work. Look, if you want to grow and simplify your business, there is no magic fairy dust, as my dad used to say, "you gotta wanna, and you gotta get stuff done"
That there are live campaigns running producing results (we build these live, together)
They finally "get it" – how to build lead generation and lead conversion systems and how simple it is to do it and grow it as big as they want
Their confidence builds (This is contrary to most marketing that makes business owners more insecure and confused. I want to build their confidence.)
Their confusion and overwhelm ends and they stop chasing the latest bright shiny object, and instead stay focused
They understand that to dominate their industry or grow it to the size they want (whatever that is for them whether it's 6 figures or $1 billion), they need to keep working on their greased slide and lead generation modules and obsess about their market and helping their customers
Ready?
Get a pair of  running shoes because it's going to be a challenging, fun adventure that we'll be taking together!!
Blessings eh!
Engineered Growth Systems
Simplifying Business Growth
We Help Grow Businesses with Great Systems while Building Great People